About us
---
C3 is a place for science, education and social dialogue. It is home to five developmental organizations teaming up to pool their competencies and resources:
You can read more about our common understanding, our ideas and goals in our mission statement (German language only).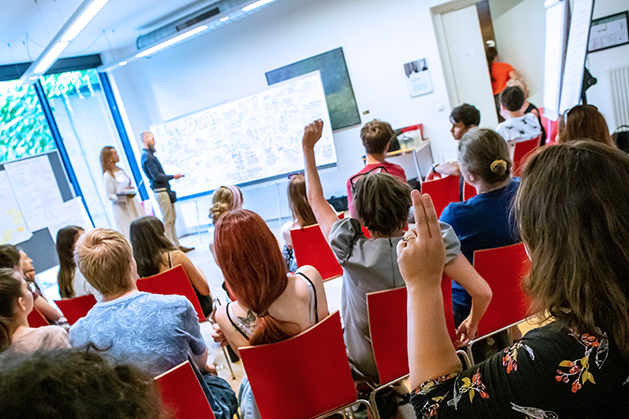 Research & Education
At C3, we conduct research, facilitate discussions, acquire and share knowledge. Workshops, guided tours and events take place here.
Students, teachers, pupils and pedagogues can find literature, movies and teaching materials as well as advice and expertise on global sustainable development.
Visit C3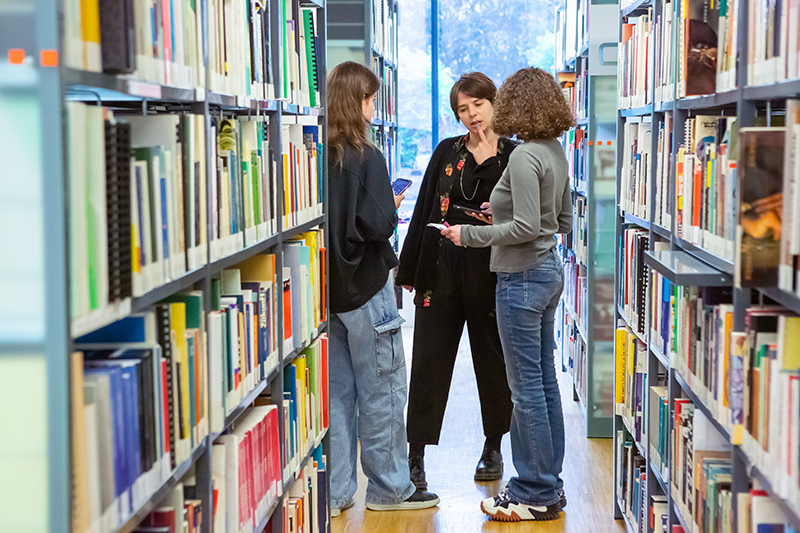 Library
C3 Library is the largest scientific and educational specialist library on international development, women*gender and global education in Austria. The library is open to the public and, in addition to multimedia collections, offers numerous other services such as training, workshops, advice or pleasant learning and work spaces.

Using & Borrowing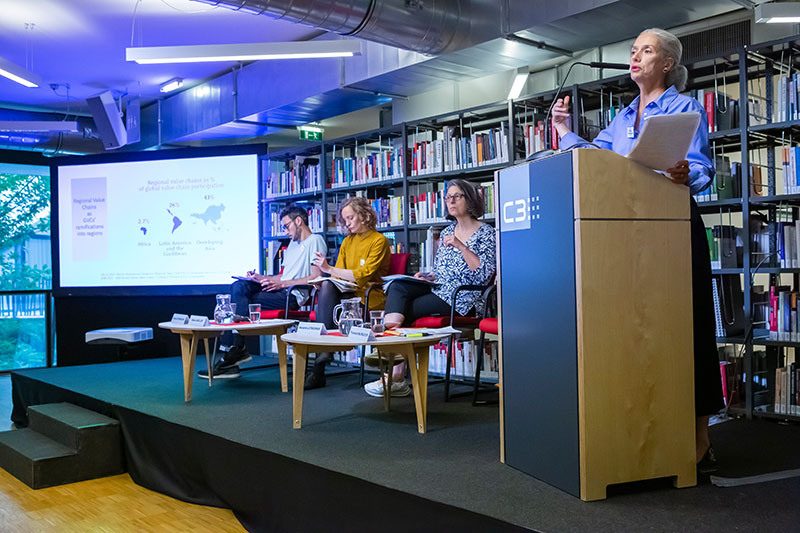 Events & Networking
C3 conference center is a meeting point for developmental organizations and educational institutions.
Science conferences, talks as well as events for students and teachers take place at C3. You can also rent our venues for your event.
Events at C3